Known as 'glamour by the sea', Monaco is packed full of extravagance and luxury, making it a magnet for the rich and famous.
While it may be the smallest country in the world – with the exception of the Vatican City – it still manages to pack a rather large punch. From its twisted and winding streets that host the unique spectacle of the Monte Carlo Formula One Grand Prix to its iconic Casino De Monte Carlo and elegant boutiques, Monaco oozes glitz and glamour.
What Monaco also does incredibly well is push the limits of luxury living, with extremely high accommodation standards. Here we will look at five of the best hotels the country has to offer, and what makes them so fabulous.
Le Meridien Beach Plaza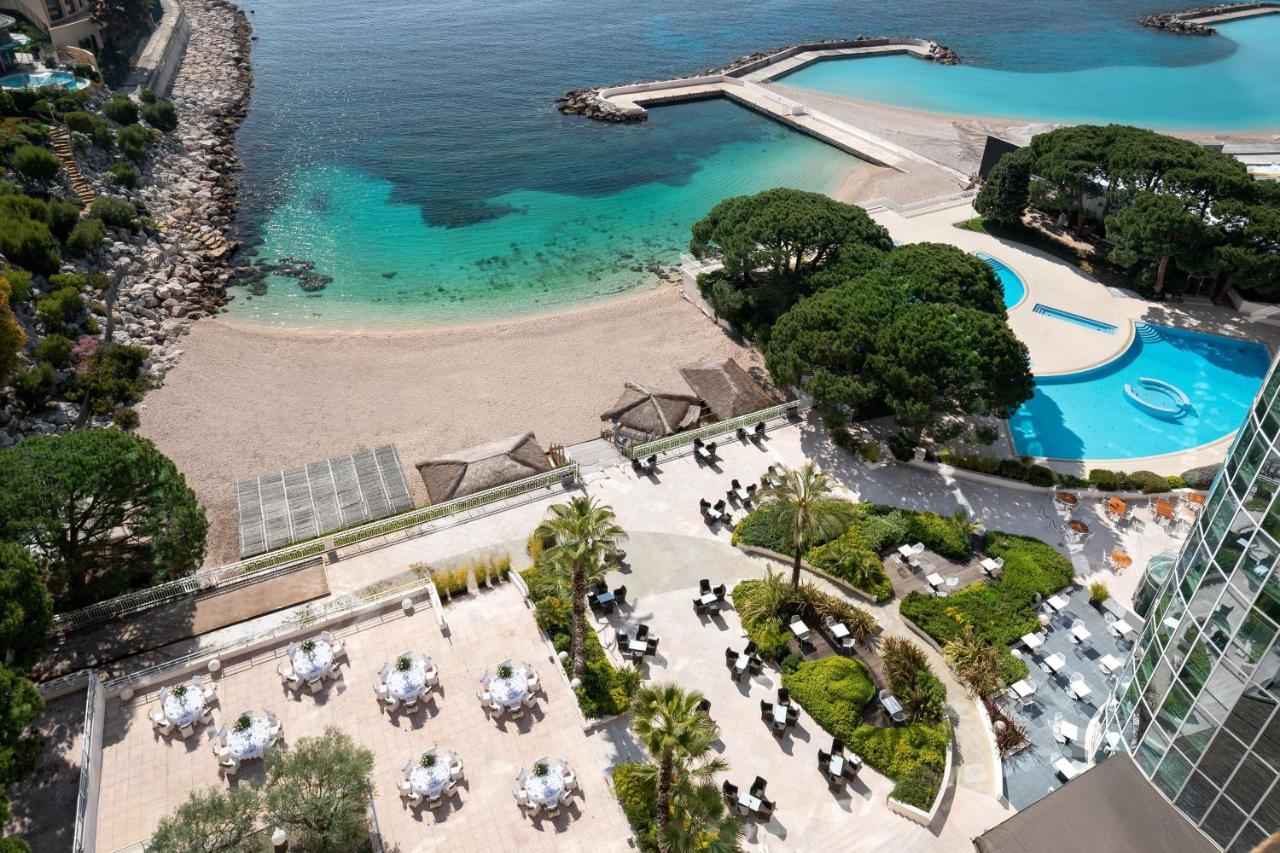 Why is it one of the best luxury hotels in Monaco? 
If you are after a luxurious escape from the hustle and bustle of city life, then Le Méridien Beach Plaza might be the answer. Located in an isolated setting, this hotel combines elegance and grandeur, and ranks among the most prestigious hotels in Monaco. It houses Le Sea Club, a spa and fitness centre overlooking the Mediterranean Sea, as well as an indoor pool and two outdoor pools, an on-site beauty salon, and to top it all off, it even features its own private beach. The rooms are light and contemporary, with en-suite bathrooms and views over the sea and the city.
Hôtel de Paris Monte-Carlo
Why is it one of the best luxury hotels in Monaco?
Built in 1864, the legendary Hôtel de Paris Monte-Carlo is located at the heart of the Principality of Monaco, close to the Place du Casino and near the most exclusive shopping promenade in the Mediterranean region. Its architecture exudes style, with uniquely exquisite marble colonnades, caryatids and crystal chandeliers. Famed for its exceptional service, restaurant "Louis XV-Alain Ducasse à l'Hôtel de Paris" (which has 3 Michelin stars), spa and a stunning selection of elegantly decorated rooms with sea views, it is most definitely a first-class place to stay during your visit to Monaco.
Hôtel Hermitage Monte-Carlo
Why is it one of the best luxury hotels in Monaco?
Set in a palace, Hôtel Hermitage is full of charm and serenity, with a modern ambiance from its Belle Époque spirit of elegance. Guests can wander the winter garden, relax in the 7,000 m² spa with a panoramic view of the Mediterranean, or eat in the restaurant on the terrace. All rooms are individually decorated with period furnishings and offer stunning views of the city, garden or sea. Located just 200 meters away from the iconic Monte Carlo Casino, you can put on your finest black tie or cocktail dress and head out for an evening of first-class luxury. You may have played roulette at one of the high-roller online casinos, but here you can spin the wheel in a casino that inspired the likes of Ian Flemming's Casino Royale.
Hotel Metropole, Monte Carlo
Why is it one of the best luxury hotels in Monaco?
Featuring Belle Epoque architecture, and with rooms and suites designed by famous luxury interior designer Jacques Garcia, it is easy to see why Hotel Metropole has won numerous awards. Its restaurants are managed by some of the world's most renowned chefs, where guests can enjoy high-class cuisines from around the world. Even the hotel's stunning Spa Metropole by Givenchy, designed by architect Didier Gomez, and the first of its kind in Monaco, provides ultimate relaxation spaces and treatments. Guests can also discover the gardens, heated seawater pool, trendy bars and terraces.
Fairmont Monte Carlo
Why is it one of the best luxury hotels in Monaco?
Set between the Mediterranean Sea and the Casino de Monte Carlo, Fairmont Monte Carlo is one of the best-known luxury hotels in Monaco. It boasts a rooftop terrace and pool, which have stunning views of the famous Grand Prix Fairmont Hairpin. The hotel also features a luxurious spa and wellness centre for guests to relax and unwind in, a fitness centre, and a mix of restaurants with a blend of world flavours, including exotic French dishes and traditional Japanese cuisine. Each room has a contemporary design, with a marble bathroom and private balcony, and options for a view over the sea, the garden or the Principality.